We are pleased to announce that three Torys partners have been named by Benchmark Litigation in its Top 25 Women Litigators in Canada—2019 list. This is the sixth consecutive year Torys partners have been recognized in this guide.
Sheila Block, Patricia Jackson, and Linda Plumpton were all recognized as leading litigators across Canada.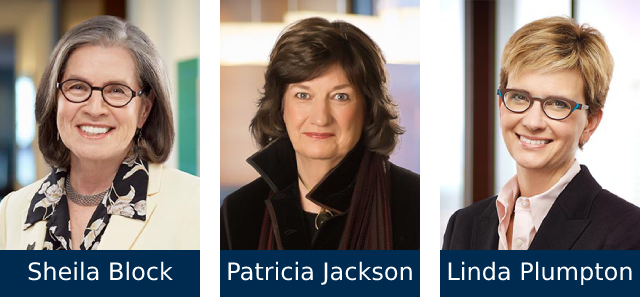 Benchmark chooses its Top 25 Women Litigators by researching the country's leading female litigators who have participated in some of the most impactful litigation matters over the past year and who have received exceptional feedback from both their clients and peers.
Congratulations Sheila, Patricia, and Linda on this accomplishment.