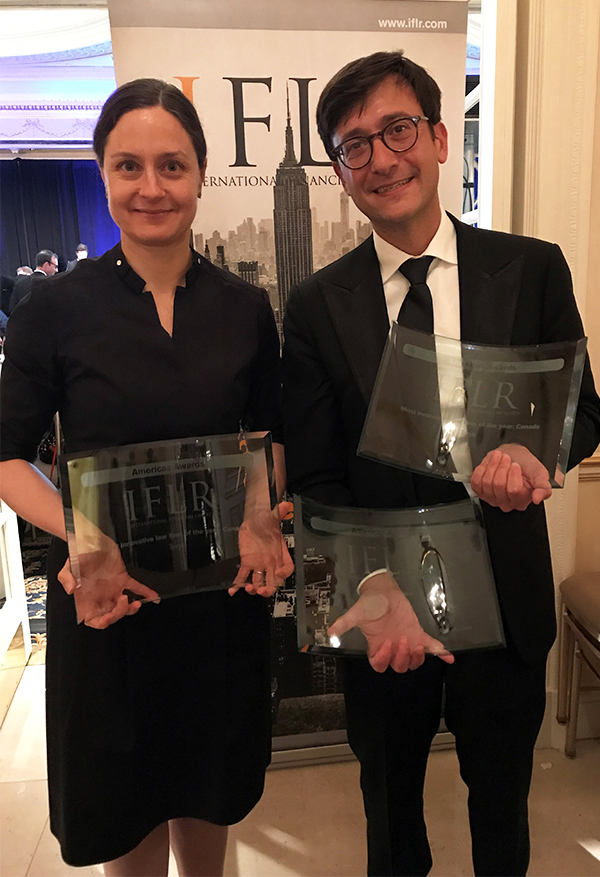 Torys is thrilled to be have been recognized at the 2018 IFLR Americas Awards. The Banking and Finance Practice took home three awards including Loans Deal of the Year: Novelis, National Banking and Finance Firm of the Year: Canada, and National Firm of the Year: Canada.
Partners Jonathan Wiener and Tara Mackay represented Torys at the awards ceremony hosted on Thursday, May 17, at the Essex House in New York.
In addition to the three awards won, Torys was also shortlisted in the Loans Firm of the Year: Americas category.
For more information on the IFLR Americas Awards, click here.