In this business law guide, our team provides a complete breakdown of takeover transactions on both sides of the Canada-U.S. border—including our insight and analysis on the latest significant changes resulting from Canada's new takeover bid regime.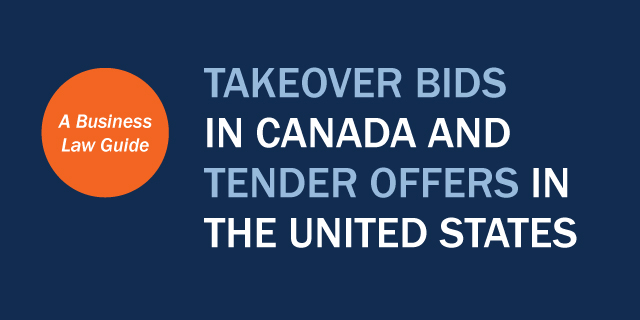 To discuss these issues, please contact the author(s).

This publication is a general discussion of certain legal and related developments and should not be relied upon as legal advice. If you require legal advice, we would be pleased to discuss the issues in this publication with you, in the context of your particular circumstances.

For permission to republish this or any other publication, contact Janelle Weed.

© 2021 by Torys LLP.
All rights reserved.