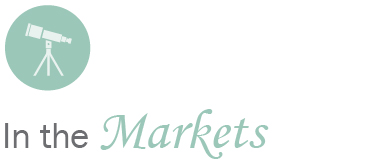 Dynamics in the Canadian markets and their effect on private equity
In 2014, private equity sponsors responded to the momentum of the Canadian markets in a number of ways, with several themes emerging. 2014 was a good year for private equity deal activity in Canada as the market continued to maintain M&A volume levels in line with those in 2012 and 2013.
However, the challenges of sourcing quality assets, high investment multiples for good businesses and competition from strategic buyers were not without impact and resulted in a slight decline in the number of Canadian M&A transactions involving a financial buyer or seller in 2014 from the two previous years (see Graph 1.1).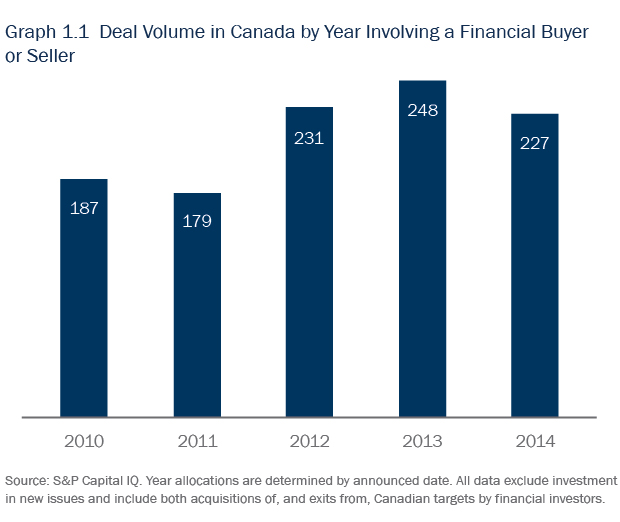 Strong year for exits
Despite investors having capital to put to work and an appetite for M&A, fewer financial investors acted on the buy-side in 2014 (see Graph 1.2). Given strong valuations for good assets, private equity funds took advantage of this seller's market to exit investments, contributing to the ongoing increase in private equity exit activity since 2012 (see Graph 1.3).
Strategic buyers: serious contenders in auctions
Strategic buyers showed greater readiness to pursue transformational transactions in 2014, turning to mergers and acquisitions to implement growth strategies. Their willingness to pay a premium for quality assets and recover value through synergies made them serious contenders in M&A auctions and intensified the competitive deal environment in the Canadian market.
The significant demand from strategic buyers translated into a surge in private equity sales to strategic buyers. Such sales rose to 60% of private equity sales in 2014, from 53% in 2013 (see Graph 1.3). Sponsor-to-sponsor transactions were equally an important theme in 2014, representing a growing trend in the Canadian private equity market.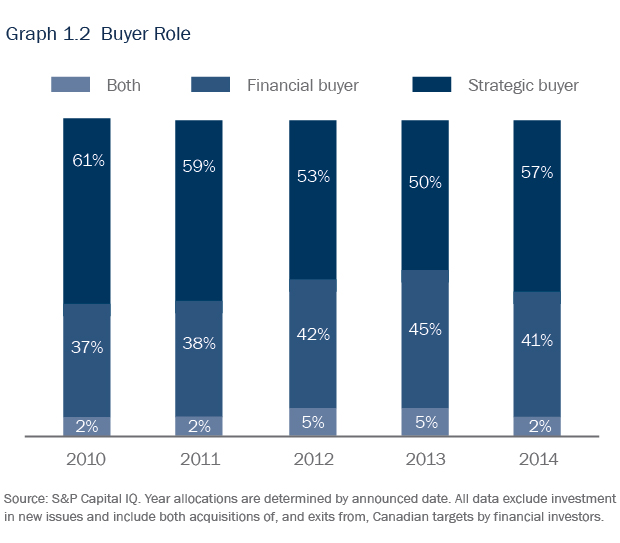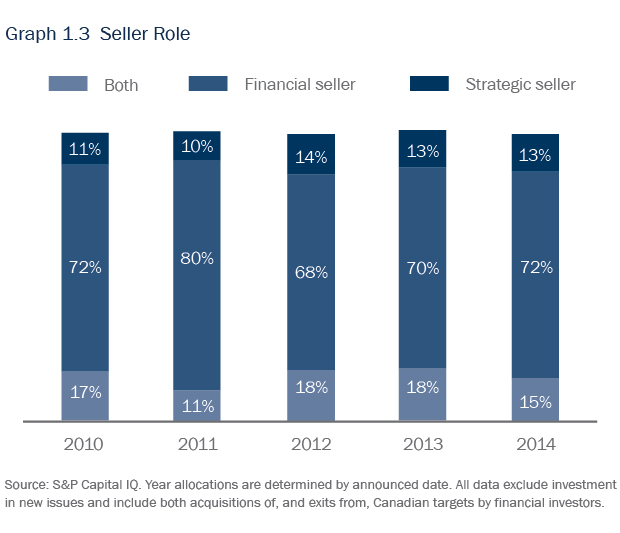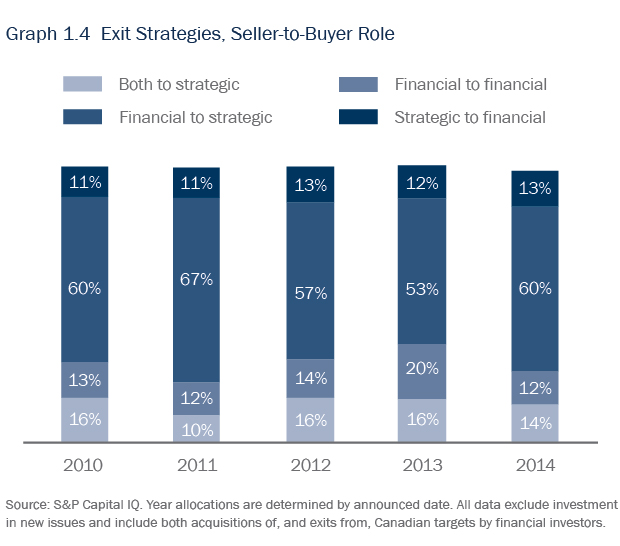 Private equity practices are evolving
Competitive market dynamics are influencing private equity practices. Private equity firms are developing industry specialization and in-house expertise to seek out investment opportunities in new sectors such as mining and oil and gas. One of Torys' most active deal sectors in 2014 included natural resources and industrials, as clients–particularly in western Canada–acquired non-core assets and businesses of resource players who looked at divestitures and other business ventures to focus on core operations and improve efficiencies.
Private equity investors continue to be active in mid-market M&A, a trend consistent with the broader Canadian market, which is experiencing sustained growth in deals below C$100 million and in the C$100 million to C$500 million deal value range (see Graph 1.5).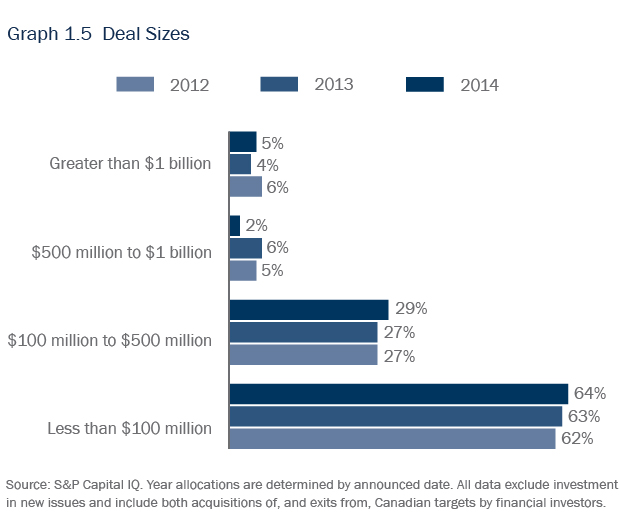 Focus on strong diligence
With current high valuations and EBITDA multiple levels, many private equity funds are modeling for lower multiples on exit, requiring them to be that much more focused on earnings growth. As a result, funds are testing more than ever the strength of their investment thesis and the quality of target-earnings analyses at the pre-acquisition phase, especially once a letter of intent to acquire a business has been signed. We expect this renewed focus on strong diligence practices to continue in 2015.
To discuss these issues, please contact the author(s).

This publication is a general discussion of certain legal and related developments and should not be relied upon as legal advice. If you require legal advice, we would be pleased to discuss the issues in this publication with you, in the context of your particular circumstances.

For permission to republish this or any other publication, contact Janelle Weed.

© 2021 by Torys LLP.
All rights reserved.