In the wake of the allegations of financial irregularities at Sino-Forest Corp. and the earlier collapse of Xingui Haixi Corp. in 2011 following similar irregularities, securities regulators have intensified their focus on Canadian-listed companies with assets in emerging markets. We expect this to be a continuing area of focus over the coming months as regulators and self-regulating organizations consider how to implement the recommendations made by the Ontario Securities Commission in OSC Staff Notice 51-719 Emerging Markets Issuer Review (EMIR Notice), which was released on March 20, 2012.
In this review, staff reviewed 24 emerging-market issuers, which it defined as issuers with mind and management largely outside Canada and whose principal active operations are outside Canada in regions such as Asia, Africa, South America and Eastern Europe. Staff noted that there are approximately 108 issuers listed on Canadian exchanges that meet these criteria, representing a total market capitalization at the time of the EMIR Notice of approximately C$40 billion. Of these, staff reviewed 24 issuers, which represented half of the 48 issuers that meet this definition and for which the OSC is the principal regulator. Issuers with significant foreign assets conducting prospectus offerings during this period received comment letters that included due diligence questions directed at the underwriters, and audit process questions directed at the auditors.
The EMIR Notice highlighted the following four areas of principal concern, making recommendations for each one: (i) the level of governance and disclosure; (ii) the adequacy of the audit function; (iii) the adequacy of due diligence undertaken by underwriters in securities offerings; and (iv) the exchange listing approval process.
For governance and disclosure by emerging-market companies, the OSC recommended, among other things, establishing guidance to improve corporate governance practices generally, clarifying the regulatory expectations of CEOs and CFOs in their annual and quarterly certifications, requiring better disclosure of complex corporate structures and their purpose, ensuring maintenance of books and records in Canada and considering minimum Canadian director residency requirements. Staff focused on issuers with complex structures and the quality of controls in place to manage complex structures. This focus mirrors the attention paid by the U.S. Securities and Exchange Commission (SEC) in 2011 to Chinese VIE (variable interest entity) structures that sought listings on Nasdaq or the New York Stock Exchange. The VIE structure was designed to work around ownership restrictions applicable to Chinese companies, and questions had been raised about the validity of the structure. In a series of offerings in 2011, the SEC required increased disclosure of details of this structure and the legal rights associated with it.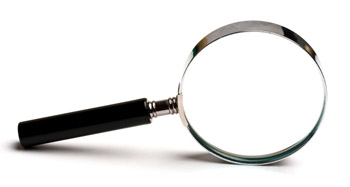 From an auditor's perspective, staff identified several areas of potential concern with respect to the external audit function. In particular, staff noted that some auditors may not have performed sufficient procedures in certain instances to understand and appropriately scrutinize the information provided to them by the companies or local audit firms that are delegated part of the audit function. In February 2012, the Canadian Public Accountability Board (CPAB) released a special report outlining its findings and recommendations following its review of audit files for Canadian reporting issuers that had their primary operations in China. The report revealed similar conclusions. The EMIR Notice recommended working together with the CPAB to resolve these issues.
The EMIR Notice also noted a wide variation in due diligence practices and policies among underwriters, as well as in the thoroughness of due diligence pursued by underwriters in the public offerings reviewed by staff, including in situations in which staff identified "red flags." Among the recommendations for underwriters of emerging-market issuers were establishing a consistent and transparent set of requirements for the conduct of due diligence and developing best practices regarding documentation of all aspects of an underwriter's due diligence. The recommendations included a list of matters that staff would expect the resulting requirements to address. The EMIR Notice indicates that it will look to dealers and their self-regulating authority, the Investment Industry Regulatory Organization of Canada (IIROC), to develop these practices. Generating a formulaic list of due diligence requirements would be a departure from the issue-based, flexible approach to the due diligence imperative imposed by securities laws and prospectus certification requirement. It will be interesting to see what, if any, more formulaic procedure results.
Finally, staff also examined the listing process for emerging-market companies on Canadian exchanges. Staff's principal concerns relate to whether procedures in place for emerging-market issuers are sufficiently robust, whether such companies should be required to maintain a Canadian presence and the lack of disclosure when exchanges waive listing requirements.
The OSC has noted that it wishes to work with IIROC, the CPAB and the exchanges to consider means to implement or address these recommendations. This could mean further regulatory developments in the second half of 2012.
It should not be surprising that as the international operations of Canadian companies expand and access to foreign capital markets increases, the issues relating to emerging-market activities have come into greater focus. While the increased regulatory focus isn't likely to slow the irreversible and welcome trend of globalization, it does suggest that transactions involving Canadian companies in emerging markets will require careful due diligence and governance planning to withstand the higher level of scrutiny expected to be applied by regulators from now on.
To discuss these issues, please contact the author(s).

This publication is a general discussion of certain legal and related developments and should not be relied upon as legal advice. If you require legal advice, we would be pleased to discuss the issues in this publication with you, in the context of your particular circumstances.

For permission to republish this or any other publication, contact Janelle Weed.

© 2021 by Torys LLP.
All rights reserved.