Since the financial crisis of 2008, Canadian federally regulated financial institutions (FRFIs) have relied very heavily on the mortgage-backed securities (NHA MBS) program sponsored by Canada Mortgage and Housing Corporation (CMHC) under the National Housing Act and on using CMHC-insured mortgages as security for covered bonds in order to meet their funding needs. This now appears likely to change.
Federal legislation prohibits FRFIs from holding mortgages with a loan to value (LTV) greater than 80% unless they are insured. CMHC offers residential mortgage insurance for high LTV mortgages. These insurance policies are paid for by mortgagors who take out high LTV mortgage loans.
CMHC also offers bulk insurance whereby any lender approved by CMHC may submit a pool of conventional low LTV mortgages for insurance. In this case, the approved lender pays the insurance premium. The two main reasons for bulk insurance are capital relief and the ability to use insured mortgages to access the NHA MBS program.
Only insured mortgages can be securitized through CMHC's NHA MBS program. In addition to providing the insurance on the underlying mortgages, CMHC also guarantees the timely payment of principal and interest on the NHA MBS. A total of $134.2 billion of NHA MBS were issued in 2009, $124.6 billion in 2010 and $139.9 billion in 2011.1
In addition to issuing NHA MBS, each of the six largest Canadian banks has also issued covered bonds (essentially full recourse bonds secured by pools of financial assets) totalling approximately $60.7 billion outstanding as at April 30, 2012,2 many of these to foreign investors. A large portion of the assets backing these covered bonds consists of insured mortgages. Because of a general reluctance to allow FRFIs to issue secured debt that would rank ahead of depositors, the Office of the Superintendent of Financial Institutions (OSFI) limits the amount of covered bonds that any FRFI can issue to 4% of the FRFI's assets.3
There has always been a statutory limit on the aggregate amount of insurance that CMHC could have outstanding. In March 2008, the limit of $350 billion was raised to $450 billion, which was then raised to $600 billion in March 2009. As at December 31, 2011, CMHC had over $567 billion of outstanding insurance on Canadian residential mortgages (an amount in excess of the entire Canadian federal debt). Finance Minister Jim Flaherty has indicated that the federal government has no current plans to increase CMHC's limit beyond $600 billion. As a result, approved lenders received notice in the first quarter of 2012 that their allocations of CMHC bulk insurance would be drastically reduced (in some cases by up to 80% or 90%).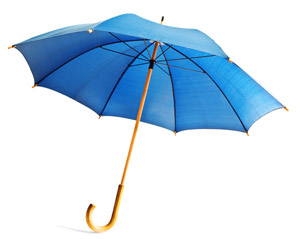 In another recent development, the federal government introduced the Jobs, Growth and Long-term Prosperity Act in April 2012 in order to implement the 2012 federal budget. This statute, which is not yet in force, would prohibit FRFIs from issuing covered bonds outside the legislated framework. It is noteworthy that eligible covered bond collateral would be restricted to uninsured loans made on the security of Canadian residential property (insured mortgage loans would no longer be eligible as collateral for covered bonds).
It is now apparent that the federal government is trying to ease FRFIs off their current reliance on federal guarantees to support their financing needs. It is possible that private mortgage insurers,4 whose policies have a 90% guarantee by the federal government, could pick up some of the slack, but they too are subject to statutory limits so are unlikely to provide a long-term solution. Unless FRFIs can increase the amount of deposit notes they issue to replace their reliance on NHA MBS and insured mortgage-backed covered bonds, they will have no choice but to develop alternative funding sources. A promising potential funding instrument would be uninsured residential mortgage-backed securities (RMBS). However, we believe that additional steps are needed before a robust uninsured RMBS market can develop in Canada.
A key issue to be resolved by issuers of uninsured RMBS is asset quality. There is a concerted international effort among G20 nations to develop best practices in mortgage lending in order to restore investor confidence after the United States' subprime mortgage fiasco. In the United States, proposed rules under the Dodd-Frank Wall Street Reform and Consumer Protection Act to require securitizers to retain a level of risk in each of their securitization transactions also propose to exempt securities backed by "qualified residential mortgages" from these risk‑retention rules. While the definition of qualified residential mortgage is still being debated, the intention is that qualified residential mortgages will generally reflect best mortgage lending practices.
In Canada, OSFI circulated draft Guideline B-20 – Residential Mortgage Underwriting Practices and Procedures on March 19, 2012. This guideline sets out OSFI's expectation with respect to prudent residential mortgage underwriting practices and procedures. The comment period for this draft guideline has now passed, and the final guideline is expected to be published by the end of June 2012.
In theory, a properly structured RMBS transaction backed only by uninsured mortgages that comply with Guideline B-20 ought to result in attractive RMBS for investors. However, in practice this will likely not happen until there is enough liquidity for such RMBS. Investors will want to know that they will always be able to determine a mark-to-market value, and that there will always be a bid, for their RMBS before they commit to expend the effort required to analyze uninsured RMBS as an investment. Hoping for an uninsured RMBS market to develop without liquidity is like taking the training wheels off a bicycle before the rider has enough confidence to go fast enough without them.
The required liquidity for private RMBS could be provided if the Bank of Canada would agree to accept highly rated RMBS backed by Guideline B-20–compliant mortgages as collateral for overdraft loans to Canadian banks.5 Providing such liquidity would encourage FRFIs to create and issue uninsured RMBS. Then the interest rates on the RMBS could be used as feedback for the issuing FRFIs to help establish economically sound residential mortgage rates instead of the aggressive pricing encouraged by CMHC-supported (i.e., taxpayer-supported) funding. The Bank of Canada may have very good reasons for not wishing to expand the list of acceptable collateral for overdraft loans at this time. However, if the Bank of Canada can see its way to providing the liquidity that the uninsured RMBS market will require once the CMHC training wheels come off, we could foresee a sustainable, efficient private RMBS market for Guideline B-20–compliant mortgages.

This article was written with assistance from Tom Stevenson, student-at-law.
_________________________
1 Compare these amounts with the total amount of term asset-backed securities (ABS), including all ABS and MBS other than NHA MBS or securities backed by NHA MBS, issued in Canada during the same period ($5 billion in 2009, $12.4 billion in 2010 and $10.9 billion in 2011) according to DBRS, Industry Study, "Canadian Structured Finance 2011 Year in Review and 2012 Outlook" (February 2012),
online: DBRS at 7.
2 DBRS, Monthly Canadian Covered Bond Report, April 2012, at 6.
3 Letter from Office of the Superintendent of Financial Institutions Canada to All Deposit Taking Institutions (June 27, 2007) regarding Limited Issuance of "Covered Bonds" by Canadian Institutions, online: Office of the Superintendent of Financial Institutions Canada.
4 Genworth Financial Mortgage Insurance Canada, Canada Guarantee Mortgage Insurance Company and PMI Mortgage Insurance Company Canada.
5 Through its Standing Liquidity Facility, the Bank of Canada provides overdraft loans to certain financial institutions on a secured basis. The list of acceptable collateral was expanded during the financial crisis to include asset-backed commercial paper that met specified criteria but has not been expanded to include any ABS or MBS, other than NHA MBS or securities backed by NHA MBS.
To discuss these issues, please contact the author(s).

This publication is a general discussion of certain legal and related developments and should not be relied upon as legal advice. If you require legal advice, we would be pleased to discuss the issues in this publication with you, in the context of your particular circumstances.

For permission to republish this or any other publication, contact Janelle Weed.

© 2021 by Torys LLP.
All rights reserved.