The predominant trend in the Canadian competition and foreign investment landscape for 2012 is enforcement. Although approvals under the Competition Act and the Investment Canada Act have always been important milestones in the completion of merger transactions, recent enforcement trends are making them even more critical.
Similarly, in the United States, recent revisions to the Hart-Scott-Rodino Antitrust Improvements Act and the Justice Department's lawsuit to block the merger of AT&T and T-Mobile reflect the implementation of President Obama's campaign promise to step up antitrust enforcement.
We expect that this enforcement activity will affect how M&A deals are done.
Canadian Competition Act
Enforcement under the Competition Act has intensified over the last few years with amendments to the Act to facilitate the Competition Bureau's work and with the appointment of a new commissioner who has made increased enforcement her priority.
Mergers
On the merger review front, key developments include added pressures on timing and costs of compliance, more robust remedies and the increased potential for litigation regarding all or some portions of a deal.
Timing and compliance costs. In 2009, the Competition Act was amended to incorporate a two-stage merger review process. While this streamlined the process for non-complex or moderately complex mergers, in some cases, it has increased merger timing pressures and compliance costs for large and more complex mergers. In particular, large complex mergers may be subject to supplementary information requests (SIRs), which are similar to second requests in the United States and which can be costly in terms of time and the resources required to comply. Under the previous regime, when waiting periods expired, the merging parties had negotiating leverage because they were legally entitled to close unless the Commissioner sought an injunction. Now, however, the Commissioner's ability to issue a SIR has shifted the negotiating leverage in her favour because the issuance prohibits closing until the parties comply with the SIR.
Merger remedies. Once merging parties have emerged from the review process, they will be subject to an even more robust remedy process and outcome. In 2011, the Bureau released a Merger Remedies Study to identify how to improve the effectiveness of remedies. The Bureau reiterated its focus and preference for meaningful structural remedies (i.e., divestitures). In addition, its observations point to an even more closely monitored divestiture sale process to ensure that contentious assets remain viable during the divestiture process and get into the hands of "approved" buyers in a timely manner by providing for (i) the ability of the Bureau to "market test" the attractiveness of a divestiture package during negotiations; (ii) shorter sale periods; and (iii) greater monitoring during the sale period to prevent degradation of assets.
Merger litigation. If the merging parties and the Commissioner cannot agree on a remedy, merging parties must be prepared for the threat of litigation if the Commissioner believes an important legal or market issue has arisen and the Competition Tribunal or courts are best positioned to adjudicate and provide legal clarity. The recent proceedings commenced by the Bureau regarding the acquisition by CCS Corporation of Complete Environmental Inc. illustrate this point. Although the transaction value was only C$6.1 million – well below the threshold for pre-merger notification – the Bureau has sought to unwind the transaction.
Civil matters. The Bureau has taken a similarly aggressive stance with respect to competitor collaboration under business joint ventures and strategic alliances, using its civil review powers when it believes the marketplace needs protection. For example, the Commissioner has challenged the Air Canada and United Continental joint venture, and the Visa and MasterCard case regarding merchant interchange fees, which will be heard in 2012.
Investment Canada Act
In step with increased enforcement under the Competition Act, greater scrutiny and enforcement actions have been taken under the Investment Canada Act in the last several years that have the potential to increase in coming years. Increased enforcement may arise in three contexts: (i) investments in strategic assets or areas of "national security"; (ii) more significant undertakings; and (iii) increased scrutiny and enforcement of undertakings.
Investments in Strategic or National Security Areas
There have been recent examples of increased scrutiny of foreign investment in Canada's resource and technology sectors, with the refusal of BHP Billiton's proposed acquisition of Potash Corporation and the previous rejection of Alliant Techsystems' proposed takeover of the geospatial division of MacDonald Dettwiler & Associates. While it is certain that Canada remains open to foreign investment, these recent examples suggest there may be a new enforcement trend to unapologetically just say no in certain – but we expect still rare – cases.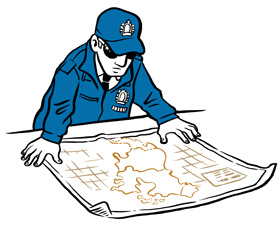 More generally, there is a growing debate in Canada regarding what are truly strategic industries in the 21st century. The current debate regarding increasing foreign ownership thresholds in the telecommunications industry is a case in point. While it remains an industry of critical importance, is it an area that must continue to remain strictly under Canada's control?
In the national security realm, while heightened scrutiny of foreign direct investment is likely, particularly with respect to investments made by state-owned enterprises (SOEs) that may not be entirely market driven, generally the less politically sensitive, the more satisfied all key stakeholders are, and the more commercial and market-oriented the foreign buyer is, the more likely the investment will be approved. Recent examples of approved foreign investment by SOEs into Canada's resource sector include CNOOC's C$2.1 billion deal to acquire Opti Canada and Sinopec's C$2.2 billion acquisition of Daylight Energy.
More Significant Undertakings
In the shadow of the 2010 rejection of the BHP Billiton acquisition of Potash Corporation may lie a new benchmark for undertakings required to obtain approval under the ICA in major cases. BHP had offered an essentially unprecedented package of undertakings. Parties should be prepared to offer more significant and specifically tailored and creative undertakings to obtain approval for strategic cases.
Increased Scrutiny and Enforcement of Undertakings
Compliance with undertakings surely has changed for 2012 and beyond with the Supreme Court of Canada's refusal in late 2011 to hear and entertain U.S. Steel's argument regarding the unconstitutionality of the federal government's action to enforce penalties for non-compliance with undertakings U.S. Steel provided to Investment Canada when it bought Stelco. Although that case has now settled, it is clear that new boundaries have been drawn, and expectations set, for compliance with undertakings and the circumstances under which an investor may deviate from or miss deadlines relating to its promises.
In the past, the enforcement and scrutiny of undertaking compliance were almost as much art as science. Investors relied heavily on the ICA Administrative Procedures Guidelines, which provide that compliance will be evaluated on the basis of the "context of the overall results" and whether implementation was "substantially consistent with the original expectations and subsequent economic circumstances." The Guidelines also acknowledge that when the inability to comply is because of "factors beyond the control of the investor, the investor will not be held accountable." Whatever these points in the Guidelines meant, or were thought to have meant, the situation has clearly changed.
The message for the future is that commitments will now be assessed more sharply and specifically. As a result, there is less justification for missing any targets set out in the undertakings, and this is likely to result in more enforced compliance, by courts or otherwise, as well as related requests for commitments such as performance bonds and guaranteed investments. In certain cases, investors will have to view undertakings as almost akin to debt obligations rather than as purely commercially viable and opportunistic investments.
United States Antitrust Enforcement
Several recent events suggest that in 2012 – an election year in the United States – the Obama administration's antitrust efforts will ratchet up into high gear.
First, the HSR Act was substantively revised in August 2011 for the first time since 2005, and the changes are the most comprehensive in decades. The most significant amendment adds a new category of reportable entity, referred to as an "associate," which is any entity managed by the filing party or under common management with it. Although this new requirement technically applies to all types of entity structures, the revisions are particularly directed at private equity firms, investment funds, and other partnerships and limited liability companies managed by persons that do not control them. The broader scope of review resulting from this revision may cause more transactions by Canadian pension plans and private equity funds to come under the U.S. antitrust microscope.
In addition, in August 2011, after criticism that the Antitrust Division had not been doing enough to stop anti-competitive combinations through the use of litigation, it sued to block the US$39 billion merger of AT&T and T-Mobile, which would have created the largest wireless carrier in the United States. Although AT&T reportedly was willing to divest as much as 40% of T-Mobile's assets to assuage the Justice Department's concerns, the government's litigation strategy suggested that the government would be satisfied with nothing less than a complete dissolution of the deal. On December 19, 2011, AT&T announced that it was ending its bid to acquire T-Mobile and would pay T-Mobile a $4 billion break fee, having concluded that no changes to the proposed transaction would be sufficient to overcome the government's opposition. In response to AT&T's announcement, a senior Justice Department official commented, "People in this town didn't think that the department was willing to take the risk to litigate big, complex cases, but this puts down a very firm marker that we are taking antitrust enforcement very seriously."
Conclusion
Recent legislative developments have provided regulators in both Canada and the United States with greater flexibility and broader powers to fulfill their mandates. And, within a growing enforcement environment, the regulators are willing to use these expanded tools in appropriate circumstances. Parties would be wise to keep the following in mind in transaction planning and execution in this new enforcement environment:
Most enforcement "taboos" have been broken – be prepared for anything.
Think strategically about all key stakeholders and when and how to consult with them.
Have integrated, multidisciplinary and, as necessary, cross-border professional teams assembled (including government and media relations) and a strategy for local and national concerns.
Stay ahead of process, such as document production, to mitigate timing and negotiating leverage risks.
Negotiate broader and detailed risk and responsibility provisions in deal documents to account for increased enforcement scenarios.
Although regulatory compliance has always been a key part of transaction planning, lessons can be learned from recent enforcement actions and regulatory reviews. Merging parties are well advised to stay at the front of this learning curve when developing their execution strategy.
To discuss these issues, please contact the author(s).

This publication is a general discussion of certain legal and related developments and should not be relied upon as legal advice. If you require legal advice, we would be pleased to discuss the issues in this publication with you, in the context of your particular circumstances.

For permission to republish this or any other publication, contact Janelle Weed.

© 2021 by Torys LLP.
All rights reserved.