Global market uncertainty continued in 2011, resulting in an uneven level of mergers and acquisitions activity in North America and internationally. In these challenging economic times, two things are increasingly important to M&A players: innovation and deal certainty.
Financial investors are looking at ways to participate in M&A activity, even when traditional financing for acquisitions is less readily available. In the private equity arena, sponsors are increasingly inviting one or more of their limited partners to make significant investments directly in their deals.
Companies searching for ways to return value to their shareholders are having to look outside the box as traditional M&A strategies are increasingly unavailable. Spinoff transactions have found favour as an innovative way to unlock value for shareholders. Spinoffs were done in record numbers in 2011, and we see this trend continuing into 2012.
Governments too are facing intense pressure to "do more with less." We expect that governments in Canada and around the world will be more important players in driving M&A activity as they adopt a strategy of "more steering and less rowing" – moving to reduce their roles as direct owners and operators of capital-intensive activities.
As if continued economic uncertainty were not enough, antitrust and foreign investment regulators in both Canada and the United States are playing a more active role in overseeing M&A transactions. Investors and acquirors need to be aware of this more robust enforcement environment when planning, structuring and executing M&A transactions to ensure the deal gets done, in the time frame and on the terms expected – with no surprises.
This environment has led to a greater focus on deal certainty, as evidenced by the rise in popularity and increasing sophistication of reverse break fees. We expect to see a continuing evolution of reverse break fees as buyers and sellers further refine the allocation of deal risk.
Torys' M&A lawyers are looking ahead to 2012 and this is what they see.
Canadian Clubs and Other Limited Partner Co-investments Will Stay
Leveraged buyout activity picked up in 2011 and is expected to increase in 2012. Although the market has not quite returned to the frothy levels of 2006–2007, the past year saw an increase in large buyouts, including several multibillion-dollar deals. A significant portion of these buyouts reflected a club-deal structure whereby private equity sponsors invited one or more of their limited partners to invest directly in the deal.
> Read more about why limited partner co-investments will stay for another season.
Corporate Spinoffs Will Continue to Be an Attractive Way to Return Value to Shareholders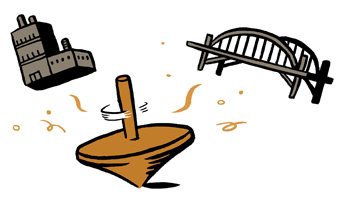 The year 2011 saw a record number of spinoff transactions as companies searched for ways to return value to shareholders in the face of challenging market conditions. Assuming these conditions hold, as seems to be the market consensus, we think spinoffs will continue to be an important trend in 2012.
> Read more about the complexities involved in a corporate spinoff.
Government Priorities Will Drive M&A Activity
Governments around the world are facing intense pressure to meet a daunting set of challenges: increase revenue, reduce debt-to-GDP ratios, upgrade aging infrastructure assets and operate more efficiently. How to "do more with less" is not a new conundrum, and a frequent government response has been to adopt a strategy of "more steering and less rowing" in the delivery of public infrastructure and services. Recent global financial and fiscal pressures suggest governments will be compelled to accelerate the transformation of their business models so that they become more of a regulator and less of a direct owner and operator of capital-intensive activities.
> Read more about how government interest in privatization, joint ventures and public-private partnerships will affect M&A deals.
The Enforcement Bar Will Be Raised Under Competition and Foreign Investment Scrutiny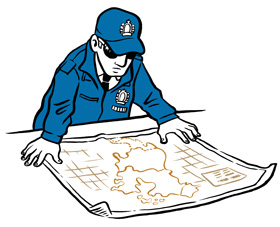 The predominant trend in the Canadian competition and foreign investment landscape for 2012 is enforcement. Although approvals under the Competition Act and the Investment Canada Act have always been important milestones in the completion of merger transactions, recent enforcement trends are making them even more critical.
Similarly, in the United States, recent revisions to the Hart-Scott-Rodino Antitrust Improvements Act and the Justice Department's lawsuit to block the merger of AT&T and T-Mobile reflect the implementation of President Obama's campaign promise to step up antitrust enforcement.
> Read more about how enforcement of competition and antitrust regulations will affect M&A activity in Canada and the United States.
Reverse Break Fees Will Become More Sophisticated
Reverse break fees – which are fees paid by the buyer to the seller on the failure of an agreed transaction – are becoming an increasingly standard contractual tool, along with break fees payable by the seller, for allocating the risk of non-consummation of the deal. We expect this trend to continue with reverse break fees being used in strategic transactions as well as in private equity transactions, where they first made their appearance. We further expect to see increasing nuance in the crafting of reverse break fees, with more differentiation in fee amounts between reverse break fees and the break fees prescribed for sellers; and also differentiation, depending on the event that triggers the reverse break fee, in both the amount of the fee and the exclusivity of the fee as a remedy for the seller.
> Read more about the trends for structuring reverse break fees.
_________________________
Torys' M&A Practice Group
Torys' M&A Practice Group is highly regarded for its experience in sophisticated, complex and innovative mergers and acquisitions. We are involved in high-profile transactions, both public and private, for companies of all sizes. On cross-border and global M&A transactions, we provide seamless service to clients in the United States, Canada and internationally.
The members of the M&A Practice Group have the expertise to advise on all of the areas of law that pertain to M&A transactions, including corporate; securities; litigation and dispute resolution; competition and antitrust; taxation; foreign investment issues; regulatory matters, including stock exchange requirements; and employment, pension and benefits issues.
For further information about our M&A Practice, please contact
To discuss these issues, please contact the author(s).

This publication is a general discussion of certain legal and related developments and should not be relied upon as legal advice. If you require legal advice, we would be pleased to discuss the issues in this publication with you, in the context of your particular circumstances.

For permission to republish this or any other publication, contact Janelle Weed.

© 2021 by Torys LLP.
All rights reserved.