Join us as we explore the latest thinking on ESG factors with leaders in the field, bringing together Torys lawyers from across practice areas as well as external guest speakers. We will discuss current developments in organizational governance, new strategies emerging around ESG investment, sector-specific trends and more.

To kick off this series, Torys partner Tyson Dyck will be joined by Alex Edmans from London Business School (formerly Morgan Stanley). Together the pair will examine the case for purposeful business and explore the question: is there a trade-off between purpose and profit, or is it possible for companies to achieve both? Alex will speak to this question and several themes he outlined in his Financial Times Business Book of the Year for 2020, "Grow the Pie: How Great Companies Deliver Both Purpose and Profit".
Alex has spoken at the World Economic Forum, testified in the UK Parliament, appeared on Bloomberg, BBC and CNN, written for the Harvard Business Review and Wall Street Journal and given TED and TEDx talks with a combined 2 million views.
12:00 p.m. - 12:45 p.m. presentation
11:45 a.m. webinar opens
Guest speaker: Alex Edmans, Professor of Finance at London Business School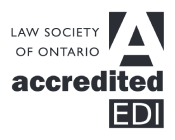 New York: This program contains 0.75 Areas of Professional Practice Credit.
Ontario: This program is eligible for up to 45 Professionalism Minutes.
Other session in this series:
How great companies deliver both purpose and profit