The next crop of lawyers was welcomed to our Toronto office this week when the firm opened the doors to students to connect them with our current lawyers and summer students.
While majority of the attendees are still completing law school, the night provided a forum for them to rub shoulders with practicing lawyers to help propel them towards a successful career in law.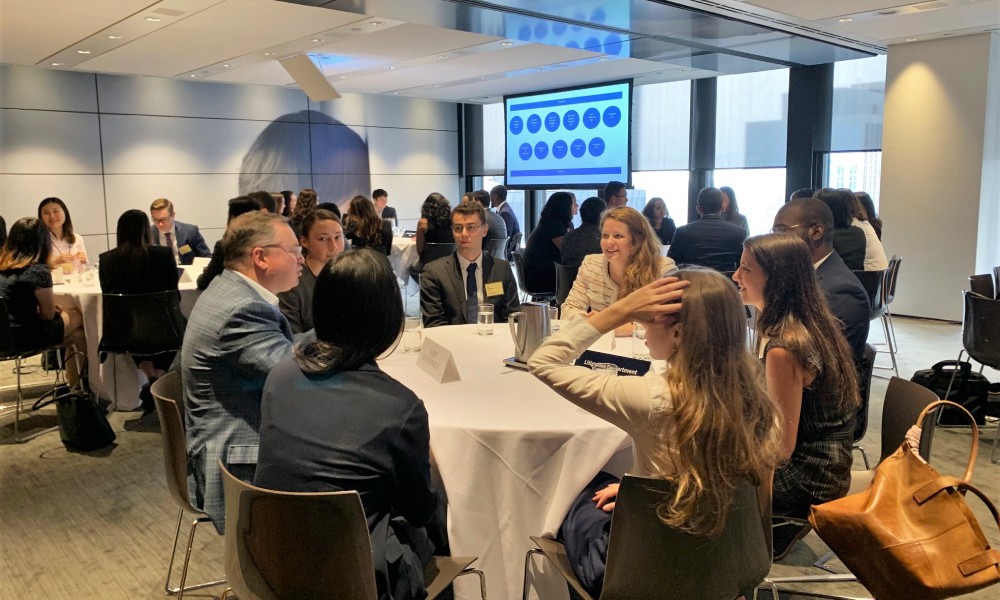 Attendees were able to "cross-examine" our Torys lawyers to pick their brains on their individual career paths, practice areas and what makes a good lawyer. There were also opportunities for open discussions on things like firm values, professional development, and diversity and inclusion. Students were encouraged to take the stand and ask questions on any aspect of our firm.
Torys is dedicated to continuously growing our firm and fostering the next generation of lawyers through our student program. We are pleased with the turnout and want to thank our staff who came out to connect with these prospective students, and to the law students who are interested in a career at Torys.