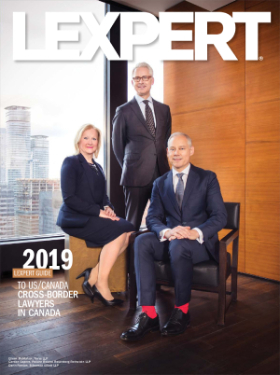 Partner Eileen McMahon is profiled on the cover of Lexpert's 2019 guide to "US/Canada cross-border lawyers in Canada" as a leader in cross-border practices.

Eileen is the head of the firm's Intellectual Property Practice. Eileen's cross-border work involves providing clients strategic advice on identifying and protecting intellectual property and regulatory assets, obtaining and maintaining market exclusivity using intellectual property and regulatory laws, exploiting intellectual property assets; and enforcing intellectual property rights.

Learn more about Eileen and her latest work in Torys' Intellectual Property Practice.