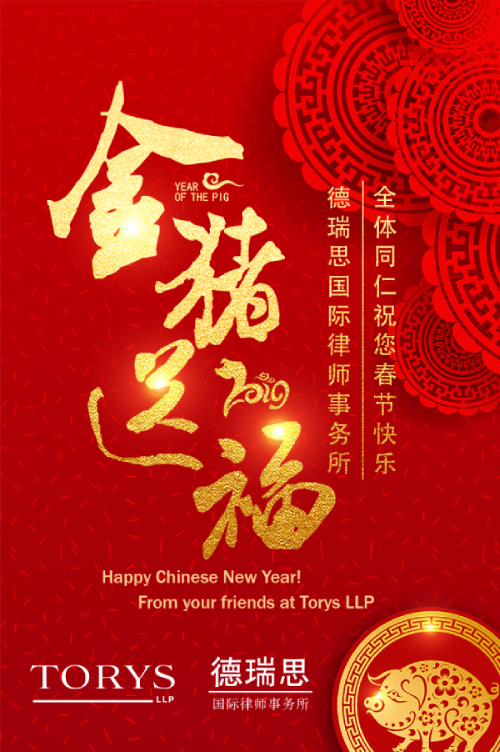 Torys would like to wish a happy Chinese New Year to those celebrating. Chinese New Year marks the turn of the lunisolar calendar year.
Chinese New Year—also referred to Spring Festival—this year falls on February 5 and 2019 is the year of the pig.
The holiday is significant for many people across the world. Celebrations can last 15 days, beginning on New Year's eve and run until the Lantern Festival, held on the 15th day of the year. Lion and dragon dances, fireworks, gathering with friends and family, and giving red envelopes are some celebrations that take place.