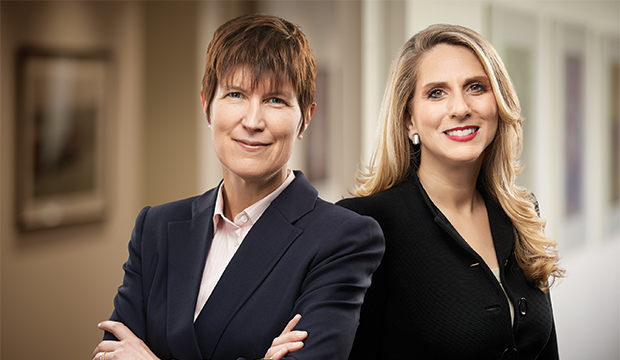 Torys is thrilled to announce that two of our top leaders, Sharon Geraghty and Cheryl Reicin have been named winners in the Women's Executive Network's (WXN) 2017 Canada's Most Powerful Women: Top 100 Award. The awards will be announced at the WXN reception on November 23, held annually at the Metro Toronto Convention Centre in Toronto, Ontario.
Sharon and Cheryl will be recognized amongst the prestigious community of WXN award winners, which includes some of Canada's most iconic female leaders. We are honored to have two of the most influential women in Canada as part of our team at Torys.
Please join us in congratulating Sharon and Cheryl on this momentous achievement!