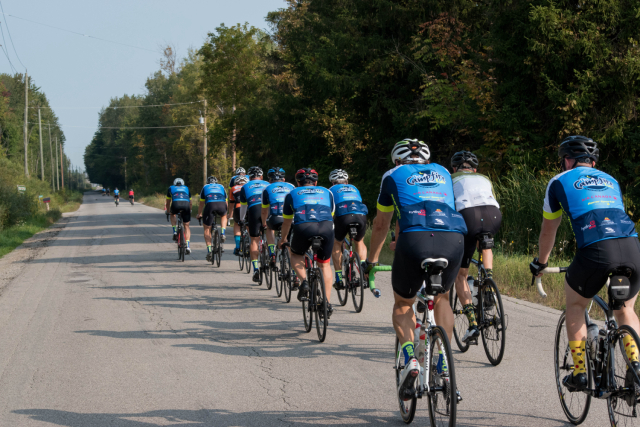 On September 17, partners, associates, family and clients of Torys participated in the third annual Campfire Ride with Racer Sportif, Hydro One and Air Canada in support of Camp Oochiegas (Camp Ooch). The event was hosted at the scenic Hockley Valley Resort and attracted over 100 participants who cycled either 70km or 100km to help fundraise and send kids with cancer to camp.
"I'm thrilled to see Torys continue its support of the Campfire Ride. It's great to see everyone involved show some incredible support for Camp Ooch—what they do is so important and the experience of camp means the world to these kids." – Michael Pickersgill, Partner, Torys LLP
Camp Ooch is a privately funded, volunteer-based organization that provides year-round programs for children (and their families) affected with childhood cancer, including the unique and exciting opportunity to experience the wonder of camp.
Torys would like to thank those who participated this year and continue to make this event a success.