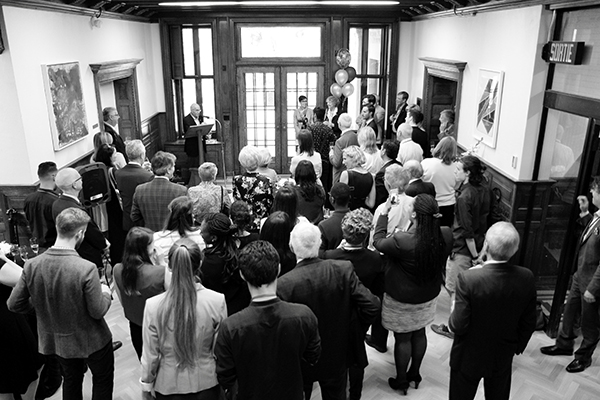 On June 13, McGill Law professor Shauna Van Praagh (friend of the Honourable Frank Iacobucci) hosted To Be Frank, which was an evening of academia and celebration. The event gathered over 35 leaders in law, business and politics to highlight the impressive impact Iacobucci has made on those he collaborates with.
Each guest submitted a written contribution reflecting on their experiences working with the Honourable Frank Iacobucci over his career as a lawyer, judge, administrator, leader, board member and, above all, mentor. Iacobucci's colleagues and friends from Torys were among the contributors, including Rob Prichard, Les Viner, John Laskin, John Terry and David Outerbridge.
Following an academic colloquium and a vin d'honneur, guests enjoyed a dinner which was proudly hosted by Torys to celebrate the remarkable impact Iacobucci has made in ensuring the betterment of Canadian public life.