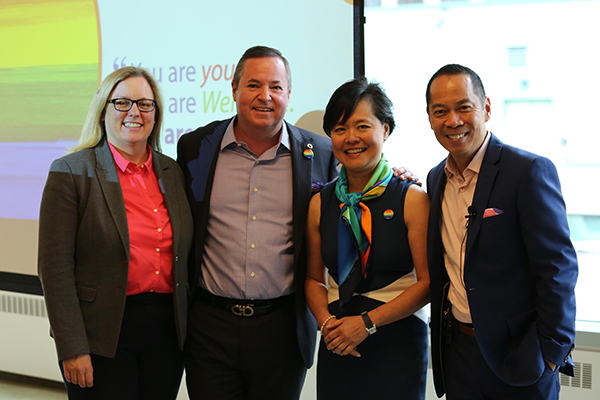 Pictured above panelists Krista Hill of Torys, Jack Roks and Anne Soh of OMERS, and moderator Gerry Lewis.
On June 22, OMERS hosted a lunch to celebrate Pride Month in Toronto. The event featured a panel including Torys partner Krista Hill. The panel discussed the personal experiences of those who face the challenge of being out as a member of the LGBTQ+ community and a leader within the workplace.
As we believe diversity is a core strength at Torys, we are proud to be part of this highly successful event which will aid others to strengthen their own cultures of inclusivity while doing the same for our firm.
To learn more about how we work to maintain a welcoming environment, click here.