Friday, May 5th marked the conclusion of the firm's annual week-long awareness campaign to encourage people to learn, talk, reflect and engage with others on all issues relating to mental health. The theme for this year's campaign was "Mind Your Health," and it was designed to improve peoples' understanding of:
common mental health issues;
the importance of self-awareness, self-care and resiliency; and
how we can support ourselves, family members, colleagues and friends who may be struggling.
The week's events included speaker sessions on topics such as managing stress, as well as other wellness initiatives across the firm. We thank everyone at the firm for being a part of our commitment to promote the mental well-being of our people, improving awareness about mental illness and fostering a supportive culture for all of our colleagues.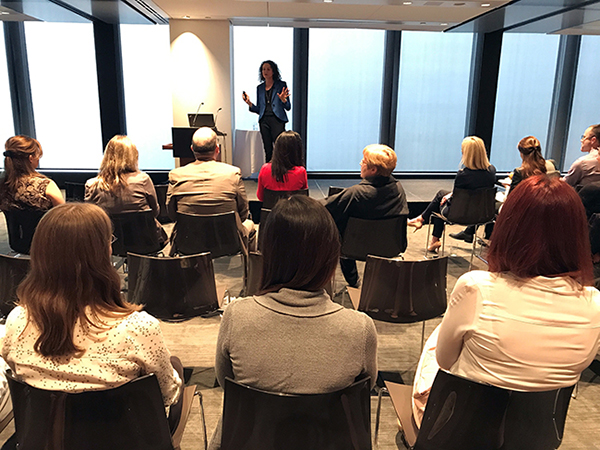 Dr. Ariel Dalfen discusses the myths and realities of common mental health issues, self-awareness and self-help strategies.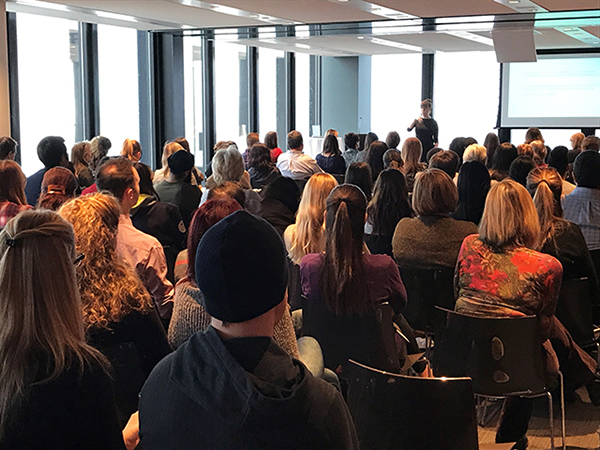 Dr. Joanne West provides members of the firm with a presentation on the neurophysiological basis of stress.