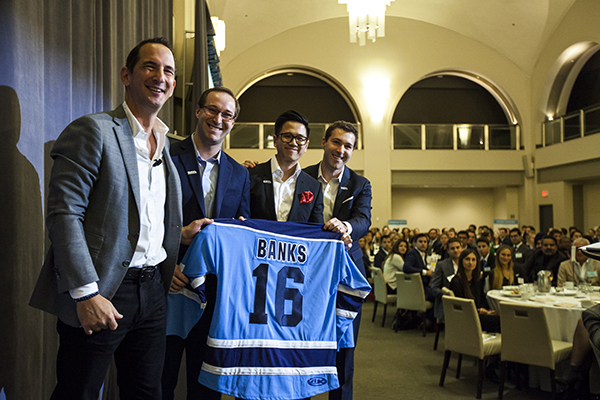 We are pleased to participate and sponsor Breakfast of Champions in support of SickKids for the fifth consecutive year. This year's breakfast was held on October 28 at the Arcadian Court and raised over $200,000 for the Child-Bright Network (CBN) in the Neurology Division at SickKids. The breakfast included a keynote address by Jordan Banks, Managing Director of Facebook and Instagram Canada, and the firm's chairman, J. Robert S. Prichard, was once again among the champions who participated.
At Torys, we recognize that the legal profession has a unique responsibility to the community. Our lawyers and staff are personally dedicated to giving time, service and support to organizations that help communities thrive.
To learn more about Breakfast of Champions, click here.