It is an understatement to say that we are tremendously proud of partner Sheila Block, who has made and continues to make outstanding contributions to litigation and advocacy. Sheila was interviewed by the Advocates' Journal for her thoughts on what has made her the litigator she is today and how the practice of law has changed since she started. Below are selected excerpts of the interview.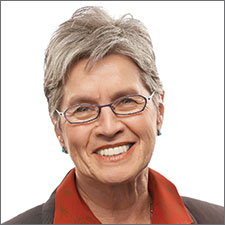 AJ.

What skills do you possess that have made you the litigator you have become?
SB.

The skills are all learnable skills, and I've spent a lot of time teaching advocacy skills, not out of any charitable notion but, selfishly, I teach to learn. I learn so much from teaching – by watching other lawyers or law students take a problem and formulate a question, do an opening speech or make a closing argument. And I try to figure out why did that work, why didn't that work, how can I fix it. Can I make it better in two minutes or less? You can't help but learn if you do advocacy skills training.
AJ.

There has got to be an intangible something then. What is it?
SB.

Caring about your cases, caring about the role. [My friend] Garry Watson says the difference between the good lawyer and the great lawyer is that the great lawyer gets more out of the file – so, really, working and thinking.
AJ.

You have been at Torys 44 years?
SB.

Yes. And I stayed there because I was and still am in a group of terrific people who care about each other, who work together. Their successes are my successes; my successes are their successes. It's a collegial environment. And if you're not in that environment, change your environment because you can find places where people love working together.
AJ.

I wonder if you could comment about how the legal culture could change to make not just Bay Street but, generally, legal practice feel more safe and more comfortable for people who don't come from traditional backgrounds.
SB.

There's been a huge change in the environment, even since Stephen and I started. At Torys there were no women, and everybody was a U of T grad and a white male. Now our firm has diversity from every possible group, so that's been a huge change and nobody would have predicted it before it started to happen. And the thing about the legal profession is that the private bar runs through partnerships. In every entry level class there are going to be people like a Stephen Grant or a Sheila Block who, 40 years later, will be leaders of the bar. So you have the ability to change your firms from the inside. Things have changed tremendously in my lifetime, and you folks at the entry level, you will make all kinds of changes going forward.
To download a PDF of the full interview, click here.