We at Torys are proud to provide a welcoming and supportive environment for members of the LGBT community. One of the goals of our Diversity Committee is to recognize and celebrate diverse cultural, religious and equity events and holidays.
Over the last year, progress was made to eliminate barriers to equal rights for LGBT people in Canada, the United States and across the world. For example:
In December 2015, Canada's first transgender judge was appointed to provincial court in Manitoba.
In March 2016, Georgia's Governor, vetoed the state's controversial religious liberty bill (House Bill 757) on the basis that it would have resulted in discrimination against LGBT people.
In April 2016, a Federal appeals court overturned a Virginia high school's bathroom policy that prevented transgender people from using bathrooms corresponding to the gender with which they identify, ruling it discriminatory.
In May 2016, the Federal Government of Canada introduced Bill C-16 to extend human rights protections to transgender Canadians and updated the Criminal Code to extend hate speech laws to include gender identity and expression.
Prime Minster Justin Trudeau will attend Toronto's 2016 Pride parade, becoming the first sitting Prime Minister of Canada ever to attend a Pride event.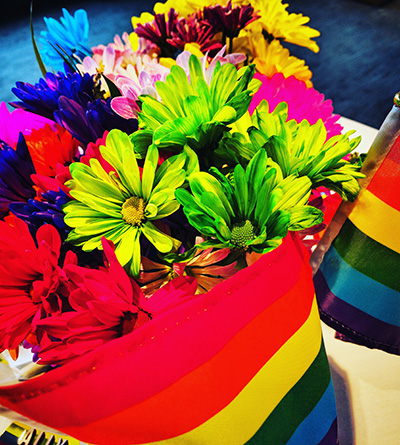 On June 28, Torys, in partnership with Union Gas, hosted a Pride reception in the Toronto office. Pride events will take place across North America this summer. Some of the events near the Torys offices are listed below:
Toronto: Pride month takes place June 1-July 3. The Pride Parade is on Sunday, July 3, the Trans Pride March is on Friday, July 1, and the Dyke March is on Saturday, July 2.
New York: Pride New York is June 21-26, with the Pride March on Sunday, June 26.
Halifax: The Halifax Pride Parade is on Saturday, July 23.
Montréal: The LGBTA Parade is on Sunday, August 14.
Calgary: Pride Calgary is August 26-September 5. The Pride Parade is on Sunday, September 4.
For those participating in or attending the various events across our cities, we wish you an enjoyable Pride 2016.