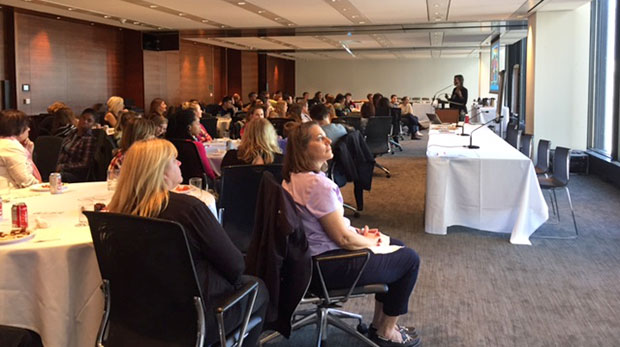 On November 4, the firm proudly hosted 40 grade nine students from various GTA schools as part of the Take Our Kids to Work™ day program. This annual national program developed through The Learning Partnership allows for grade nine students to be hosted by parents, relatives and volunteers at their workplaces.
Throughout the day, parents and hosts were invited to participate in events, with the opportunity to provide job shadowing for their respective students. Students learned about the wide range of positions within a law firm, what the daily life of a lawyer is like, and then used the information to create their own law firm in a small group exercise. The day also featured a tour of the Rogers Centre and a presentation by pro bono client, Free the Children, who conveyed to students the value of community involvement and volunteerism.
Torys is proud to support this initiative every year and we thank all those who were able to join us!