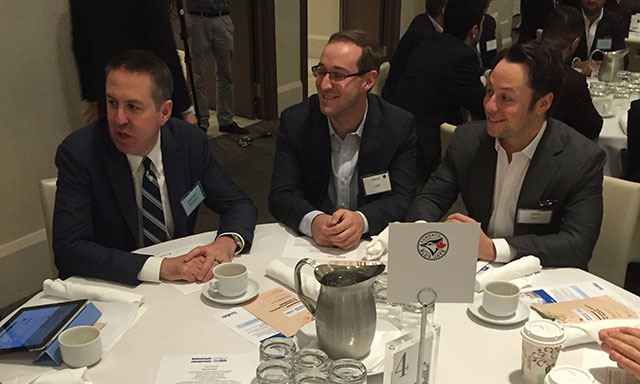 Breakfast of Champions is an annual fundraising and networking event in support of SickKids. It features up to 35 community and business leaders (called "champions") and it is attended by over 300 young professionals. The event provides young professionals with the opportunity to enjoy an intimate breakfast with a champion of their choice.
This year's breakfast was held on October 30, 2015 at the Arcadian Court and raised over $150,000 for the Possibilities Fund at SickKids. The breakfast included a keynote address by Mayor John Tory, and the firm's chairman, J. Robert S. Prichard, was among the champions who participated.
To learn more about Breakfast of Champions, click here.