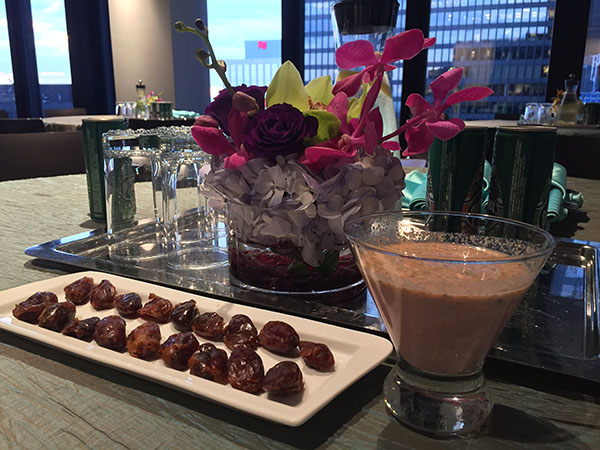 On June 25, Torys welcomed family, friends and clients of the firm to a traditional iftar dinner hosted in our Toronto office. Guests came together to celebrate and break their fast with a dinner that began with fresh dates and a glass of traditional shorbot, as pictured above.
"We were proud to host and bring together so many Canadian Muslim and non-Muslim professionals alike to share an evening of fun and friendship."
Iftar is one of the religious observances of Ramadan and is often done as a community, with people gathering to break their fast together. Many Muslims believe that feeding someone iftar as a form of charity is a rewarding gesture. Together with members of our community we joined to celebrate faith and inclusion.
"Torys was also grateful to be joined by community leaders and Canada's Ambassador to the UAE, to share in the evening and celebrate all that we love about Canada."
Torys is proud to provide a welcoming and supportive environment for members of all religious groups.