Torys is pleased to announce that partner John B. Laskin was awarded the prestigious Law Society Medal on May 27 in a ceremony held at Osgoode Hall. The medal, presented by the Law Society of Upper Canada, is awarded to Ontario's most distinguished lawyers in recognition of exceptional contributions to the profession and legal community.
John is widely recognized for his excellence as a litigator and is highly respected by his peers. Torys is proud of John's dedication to clients, colleagues and the community at large, and we congratulate him on this well-deserved award.
Past Torys honorees include partners Sheila R. Block and Patricia D.S. Jackson.
For more about the Law Society Medal, click here.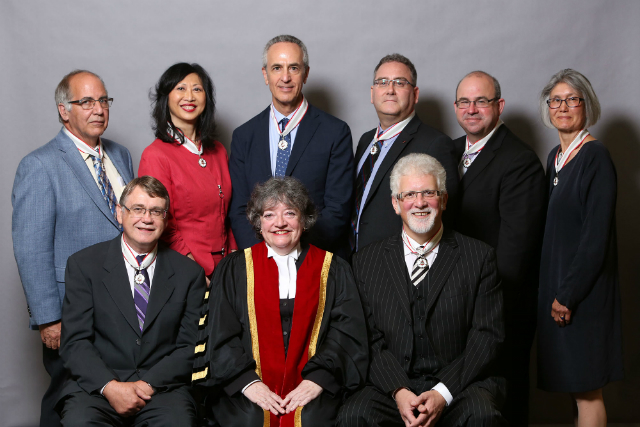 Front row left to right: Craig R. Carter, CS; Treasurer Janet E. Minor and Faisal Joseph. Back row: H. J. Stewart Lavigueur; Susan Eng; John B. Laskin; E. Patrick Shea, CS; Prof. Adam M. Dodek and Chantal Tie.