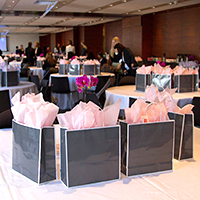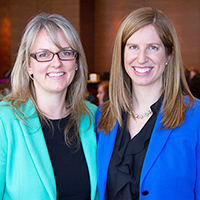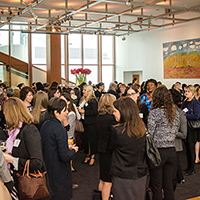 Thank you for making our women's events this year a huge success.
Torys' women lawyers host a range of events tailored to address issues important to professional women, including best practices for achieving personal and professional goals. Just two examples of this are our annual Spring Forward series and Kick-Start Your Fall event.
Our 2014 Spring Forward seminar series featured guest speakers who addressed the diverse influences on the mind, offering a range of approaches to harness those influences to accomplish professional and personal goals. Our women's events wrapped up in September with our Kick-Start Your Fall cocktail event. Held at the AGO, guests had reconnected with guests from our with Spring Forward seminars during a guided tour of an AGO special exhibit.
We look forward to next year's events lineup--we hope you will join us!
For more information about Torys women's events, email events@torys.com.