Torys congratulates Tara Mackay and Lisa Talbot for receiving recognition as Lexpert's Rising Stars: Leading Lawyers Under 40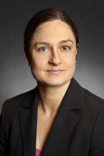 Tara Mackay's practice focuses on corporate and commercial transactions, with a particular emphasis on major capital projects, including public-private partnerships (PPP) and alternative financing and procurement (AFP) projects. A key member of our P3 practice, Tara is recognized as a leader in project finance law and P3 work and has acted on over 30 P3 projects as well as energy, mining and other major capital projects. Having recently moved to our New York office, Tara is now our key contact partner in New York for P3 matters.
To learn more about Tara in her Lexpert 2013 Rising Stars profile video, click here.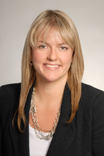 Lisa Talbot's practice focuses on employment litigation and commercial disputes. Lisa has extensive expertise in all aspects of employment law, acting in an advisory capacity and as litigation counsel. Lisa has appeared as counsel in the Superior Court of Justice and the Court of Appeal for Ontario, the Ontario Human Rights Tribunal, the Ontario Workplace Safety and Insurance Appeals Tribunal and in numerous mediations and arbitrations. Lisa is the co-editor of the Canadian edition of Modern Trial Advocacy: Analysis & Practice (3rd Canadian edition), which is used in law schools and advocacy programs across Canada. Lisa also regularly teaches, writes and speaks on issues in employment law and advocacy.
To learn more about Lisa in her Lexpert 2013 Rising Stars profile video, click here.