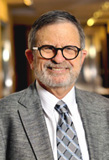 Torys is pleased to announce that Benjamin Geva will join the firm's Toronto office in January, 2012, as counsel in our Payments and Cards Practice Group. Benjamin is a professor at Osgoode Hall Law School and an internationally recognized expert in payments and settlement systems.
Benjamin has written extensively in the payments law area, including a treatise titled The Law of Electronic Funds Transfer. Benjamin has served with Blair Keefe of our office on the Regulatory Advisory Group to the Task Force for the Future of Payments System Review in Canada in the summer of 2011, providing advice on regulatory and legal issues associated with the payment industry.
We warmly welcome Benjamin to Torys.