Torys congratulates Cornell Wright and two of Torys' alumni, Sachin Aggarwal and Rachel Sklar, who appear among the University of Toronto Faculty of Law's recently unveiled Decade Dozen, a list of the top 12 most inspiring and intriguing alumni to watch over the next 10 years.
In its fall/winter 2010 issue, Nexus, the University of Toronto Faculty of Law alumni publication, spotlights graduates from the past 10 to 20 years who have distinguished themselves as enterprising young leaders.
Cornell Wright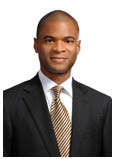 Cornell (JD/MBA 2000) is a leading corporate and securities lawyer with a practice focused on public and private M&A and corporate finance transactions. He also advises companies, boards of directors and shareholders on corporate governance matters.
"On big transactions, when there are six pots on six burners, I trust Cornell to really get in there and think through issues, as if I had all the time and attention to dedicate to those problems," says David Binet, executive vice-president of Woodbridge, the Thomson's family private investment company, in Nexus. "I think he's exceptionally talented."
Cornell is also a dedicated mentor to young people. In 2009, he received the Ann Wilson and Rob Prichard Award for Community and Professional Service from the University of Toronto Faculty of Law. He mentors at-risk and marginalized high school students through programs such as Law and Action Within Schools (LAWS), which exposes high school students to legal issues, the legal system and the legal profession.
Sachin Aggarwal
After having practised M&A and securities law at Torys, Sachin (JD/MBA, 2004) turned to politics. He has served as deputy chief of staff and national operations director for Michael Ignatieff, and recently served as campaign manager for Toronto mayoralty candidate Rocco Rossi. "Sachin was part of the team that got me involved in politics," says Mr. Ignatieff. "I was very impressed by this young, extremely talented lawyer." Sachin is currently a vice president with Patient Order Sets, a national collaborative network of healthcare institutions for best practices and evidence-based research.
Rachel Sklar
Formerly a corporate associate at Torys, Rachel (JD 1998) pursued journalism as a senior contributing editor/media editor at Huffington Post, and she is currently editor-at-large at Mediaite.com. As Nexus reports, she "writes, comments, blogs, opines and tweets about politics, pop culture, media and technology, women, youth and philanthropy." In an email to Nexus, Huffington Post founder Ariana Huffington writes: "Rachel has always had a great instinct for coming media trends. Her enthusiasm for the things she believes in is infectious, as is the upbeat spirit she brings to her passions."
Read more about the Decade Dozen here.