Torys is pleased to congratulate our client Bilfinger Berger Project Investments for its involvement as the developer of the award-winning Women's College Hospital redevelopment project, which involves the construction, by 2016, of a new 630,000 square-foot hospital on the hospital's current Grenville Street site in downtown Toronto.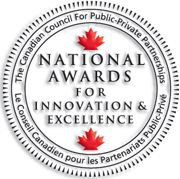 The Canadian Council for Public-Private Partnerships (CCPPP) announced the project's 2010 CCPPP Silver Award for Project Financing at its national conference in Toronto, Shifting into High Gear, on November 22, 2010.
The project is the first multi-phased social infrastructure project to be procured and managed by Infrastructure Ontario. Over the 30-year term of the contract between Women's College Hospital and Women's College Partnership, payments will total approximately C$941 million (nominal), equivalent to approximately C$460 million in net present dollars. The value-for-money assessment shows estimated cost savings of 12% or C$86 million (net present value) by using Ontario's Alternative Financing Procurement (AFP) approach, in comparison to traditional delivery. Much of the savings are due to the risks transferred to the private-sector partner, Women's College Partnership. Taxpayers are guaranteed a fixed price and fixed delivery date for the hospital.