In what could be one of the largest corporate takeovers in Canada, Potash Corporation, the world's largest fertilizer producer, rejected Australian mining giant BHP Billiton's initial US$38.6 billion takeover bid.
On BNN's Trading Day, Aaron Emes discusses some of the key M&A issues raised by the transaction.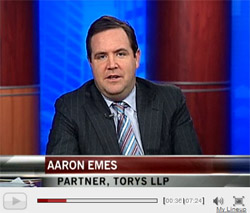 To view the interview, click here.