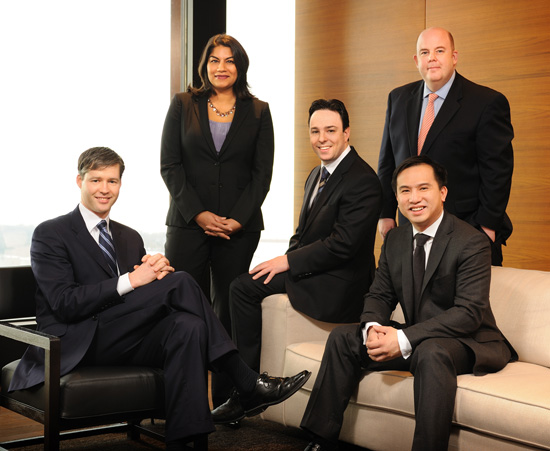 We are pleased to announce that the following lawyers
have been admitted to partnership:
(from left to right)
Michael J. Fortier
Michael practises environmental, health and safety law, with a focus on financing, M&A and energy projects. He also advises clients on regulatory matters and environmental disputes.
Rima Ramchandani
Rima practises corporate and securities law, with an emphasis on corporate finance and M&A transactions. She also advises public company clients on corporate governance and securities law matters.
Guy Berman
Guy practises corporate and commercial law, with an emphasis on M&A. He advises private equity investors in all aspects of their investment activities, as well as Canadian pension funds and financial institutions.
Andrew Gray
Andrew practises civil litigation, with a focus on corporate/commercial, securities and insolvency matters. He has expertise with contested transactions, securities litigation, OSC investigations, CCAA proceedings and shareholder disputes.
Edward T. Fan
Edward practises intellectual property law, with a focus on the acquisition, licensing and enforcement of IP rights. He is a registered patent agent, and has expertise in negotiating IP and other technology-related agreements.