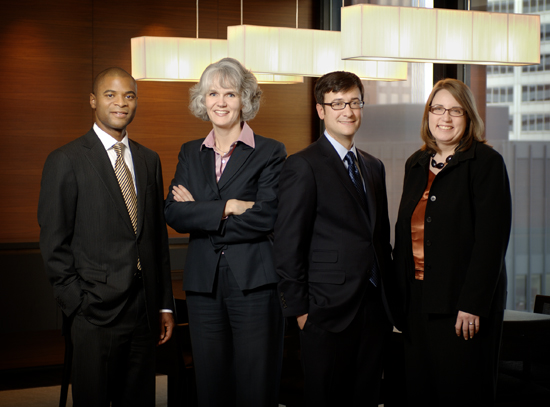 We are pleased to announce that the following lawyers have been admitted to the partnership:
(from left to right)
Cornell Wright, Toronto
Cornell practises corporate and securities law, with a focus on M&A and corporate finance, both public and private. He also advises companies, boards of directors and shareholders on corporate governance matters.
Kathryn Moore, Toronto
Kathy practises tax law, with an emphasis on the tax aspects of domestic and cross-border corporate finance, corporate reorganizations and M&A.
Jonathan Wiener, New York
Jonathan practices corporate law, with an emphasis on public and private debt finance. He represents lenders, borrowers and private equity sponsors on a wide range of U.S., cross-border and international debt financing transactions.
Amy Johnson-Spina, New York
Amy practices corporate law, with an emphasis on U.S. and cross-border private equity transactions. She advises private equity fund managers and institutional investors on a broad range of issues, including formations and investments (direct and indirect).