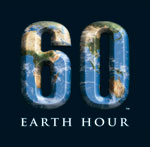 As climate change continues to be the biggest environmental threat to our planet, Torys aims to be a part of the solution and make a difference. We are proud to announce that we are participating in Earth Hour again in 2009.
At 8:30 p.m. on March 28, the world will turn off its lights for one hour—Earth Hour—to show support for taking action on climate change. All individuals, households and businesses are being encouraged to participate. We encourage you to turn off your lights and computer monitors at home and in the office, and to also tell your friends and family about this great event.
Earth Hour is a global initiative begun by World Wildlife Fund (WWF). It has grown from a single event in 2007 in Sydney, Australia, where almost 2.3 million people participated—including more than 2,100 businesses. The result was a 10% reduction on the electrical grid and a saving of 25,000 tonnes of carbon dioxide, the equivalent of taking 50,000 cars off the road for an hour. WWF has posted videos documenting the impact.
To date, 207 Canadian cities have agreed to participate in Earth Hour 2009, including Vancouver, Edmonton, Calgary, Regina, Winnipeg, Toronto, Ottawa, Montreal, Halifax and St. John's. As well, over 1100 cities in 85 countries around the world will be participating. 
According to WWF, these are some of the iconic world landmarks that have committed to turn off or reduce lighting for Earth Hour: the Merlion in Singapore, Hong Kong's Symphony of Lights, the Shanghai Hong Kong New World Tower, Paris' Eiffel Tower, Christ the Redeemer statue in Rio de Janeiro, Sydney's Opera House, Table Mountain in Cape Town, Las Vegas's MGM Grand Casino, the CN Tower in Toronto, the Calgary Tower, West Edmonton Mall, Vancouver's Lion Gate Bridge, and Niagara Falls.
For further information about Earth Hour and what Torys is doing, please contact Patricia Koval, Chair of World Wildlife Fund Canada.

Other useful links:
WWF Canada's Earth Hour website: http://www.wwf.ca/earthhour
WWF Canada's Earth Hour Twitter feed: http://twitter.com/EarthHourCanada
WWF Canada's Earth Hour Facebook fan page: http://www.facebook.com/earthhourcanada
The Global Earth Hour website: http://www.earthhour.org