Building a startup is hard. Building a startup as a woman adds another layer of challenges. Join Torys lawyers and leading VCs and founders for this series that will cover raising capital, building a team, protecting your IP, navigating growth and more. More sessions to be announced later in the year.

How to build an early stage funding plan
In the first session of this series, Eva Lau, Founding Partner of Two Small Fish Ventures, and Danielle Graham, Venture Partner at Archangel Network of Funds, will join us to discuss building an effective seed stage funding plan. Eva and Danielle will share what early stage investors are looking for, how to effectively pitch your startup, and strategies on how to build your investor network ahead of your first fundraising round. Attendees will receive takeaway materials to action the insights they have learned.
Eva is a well-respected entrepreneur-turned-investor and one of the few women leading a venture fund in Canada. She is the Founder Partner of Two Small Fish Ventures, which invests in early-stage, transformative tech companies around the world. Before starting Two Small Fish Ventures, Eva worked alongside the co-founders of Wattpad to nurture and scale the company from its infancy to tens of millions of monthly users around the world.
Danielle is the Founder of Fierce Founders, first female-focused tech accelerator in Canada. She was Manager of Ontario Centre of Innovation's Market Readiness fund, Principal at Dream Maker and Sandpiper and currently Venture Partner with Archangel, unlocking capital for the earliest stage startups in the tech ecosystem.
12:00 p.m. – 1:00 p.m. EDT presentation
11:45 a.m. webinar opens
Thank you to our Community Partners; the Canadian Women's Network, OneEleven, Founder Institute and Female CoFounder
Panel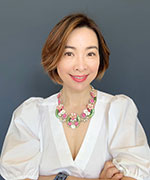 Eva Lau, Founding Partner, Two Small Fish Ventures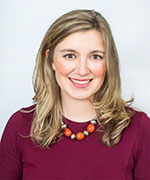 Danielle Graham, Venture Partner, Archangel Network of Funds
Jessica He, Associate, Torys LLP