With the goal of reducing the regulatory burdens associated with raising capital in the United States, President Obama recently signed into law the Jumpstart Our Business Startups Act. The JOBS Act is meant to encourage capital raising and stimulate job creation by smaller companies, and it significantly increases flexibility for companies accessing the U.S. capital markets. Despite the apparent emphasis on the start-up sector, the public offering reforms under the JOBS Act are applicable to non-public companies with annual revenue of up to US$1 billion, and many of the reforms to the private capital-raising rules will benefit all companies selling securities to qualifying investors.
The JOBS Act is the third major piece of securities law reform legislation to be passed in the United States in the past decade. The Sarbanes-Oxley Act of 2002 was a response to a crisis in corporate governance, most notably exemplified by the bankruptcies of Enron and WorldCom. The Dodd-Frank Wall Street Reform and Consumer Protection Act of 2010 was a response to the collapse of financial markets and the subsequent government bailouts of high-profile financial firms. Whereas Sarbanes-Oxley and Dodd-Frank focused on protecting investors and reducing risk in the capital markets through increased regulation, the JOBS Act is entirely deregulatory in nature and actually reverses some of the changes promulgated under Sarbanes-Oxley and Dodd-Frank.
The JOBS Act reforms also highlight differences between the U.S. and Canadian securities regulatory agendas, and the balance that is struck between investor protection  and access to capital as regulatory objectives. Whereas the JOBS Act represents a politically driven move toward enhanced capital-raising opportunities in the U.S. market, Canadian politicians have not made a similar push  for reforms that would foster issuers' access to capital in the current economic climate.  The Canadian securities regulators' recent activity in the areas of permitted marketing activities and prospectus-exempt offerings has suggested a more restrictive approach and a regulatory bias toward investor protection considerations. However, the OSC's recent announcement of an expanded exempt-market review may provide an opening for more flexible regulatory approaches to capital raising in Canada.

New Regime for Emerging Growth Companies
Under the JOBS Act, the so-called on-ramp for IPOs (initial public offerings) and other relaxed public offering rules are available to emerging growth companies (EGCs), which are companies whose annual revenue is less than US$1billion, provided they have not yet sold equity securities to the public in the United States. For perspective, approximately 75% of the companies that conducted an IPO on the New York Stock Exchange or Nasdaq in the past six months would have qualified as EGCs on the basis of the US$1 billion revenue threshold. In IPOs and other public offerings, EGCs and their dealers now have the freedom to test the market for a potential offering before filing a registration statement with the Securities and Exchange Commission (SEC). Contacting qualified institutional buyers and other institutional accredited investors during the pre-filing period to determine their interest in a potential transaction no longer amounts to illegal gun-jumping. This new rule will help companies avoid the time and expense of preparing a registration statement and will facilitate alternative capital-raising options in cases where there is insufficient investor demand for a public offering. The only other companies that enjoy the freedom to test the market in the United States without gun-jumping liability are very large, seasoned issuers (excluding Canadian issuers making U.S. offerings under the Multijurisdictional Disclosure System, or MJDS). Through supplementary rule making, the SEC is expected to address certain risks associated with testing the market, in particular the risk of misleading or selective disclosure being disseminated to potential investors before a prospectus is available. Canadian securities regulators are also proposing to permit testing the market under certain circumstances; however, in contrast to the JOBS Act, the proposed Canadian rule would permit pre-filing contact with a more limited group of institutional investors, and only ahead of an IPO rather than any public offering.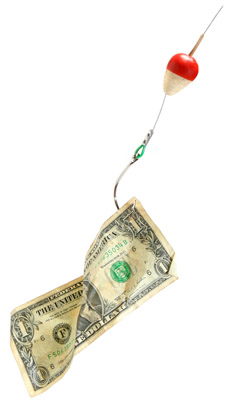 The JOBS Act also provides greater freedom for analysts to publish research reports about EGCs, even when their firm is participating in an offering, and permits analysts to attend meetings with underwriters and management of an EGC.
An EGC conducting an IPO is now permitted to file its registration statement with the SEC confidentially, provided that the offering and all prior SEC filings are made public at least 21 days before the related road show. The confidential filing procedure, which had previously been limited to non-U.S. companies with securities either listed or concurrently being listed on a non-U.S. stock exchange, means that complicated disclosure issues can be resolved with the SEC before an offering becomes public; this procedure will thus help reduce the risk of business and reputational harm to the company from cancelling an offering if market conditions deteriorate. To facilitate cross-border financings, Canadian securities regulators will generally allow any IPO issuer, Canadian or foreign, to file a prospectus confidentially if it is undertaking a cross-border offering, and confidential treatment is available under U.S. rules.
In its IPO registration statement, an EGC has the benefit of less burdensome disclosure requirements in respect of financial statements and management's discussion and analysis (MD&A) – it must provide only two years of information rather than three. Following its IPO, an EGC may provide less detailed executive compensation disclosure; it may adopt new accounting standards on the same timetable as private companies; it need not conduct say-on-pay shareholder votes; and, perhaps most significantly, its auditors are not required to provide an attestation of the company's internal controls. Notably, though, EGCs are not compelled to take advantage of all these accommodations. Some may decide, for the benefit of investors or analysts, to provide the same level of disclosure as their non-EGC peers, particularly in respect of financial statement disclosure and the adoption of new accounting standards. Moreover, an EGC undertaking a cross-border offering would have to comply with Canadian securities laws, which generally require three years of financial disclosure and MD&A based on public company GAAP (generally accepted accounting principles) or IFRS (international financial reporting standards), as well as full executive compensation disclosure.
There is a time limit associated with all of the foregoing accommodations for EGCs. Specifically, after a maximum of five years after an IPO, a company can no longer take advantage of EGC status and must revert to complying with the traditional rules governing public offerings and periodic reporting to which non-EGCs are subject. And if an EGC's annual revenue exceeds US$1 billion, its market capitalization exceeds US$700 million or it issues more than US$1 billion worth of non-convertible debt in a three-year period, it will lose its EGC status before reaching the five-year mark. EGCs, along with their advisers, should plan their capital markets activities with a view to ensuring a smooth transition out of EGC status.

The Regulation A+ Alternative
An additional opportunity available under the JOBS Act is the so-called Regulation A+. This provision will permit companies to sell securities to the public without filing a traditional registration statement and without the securities being subject to resale restrictions. There would be a US$50 million cap on the amount of securities sold in any 12-month period (which in practice would limit only the U.S. portion of a cross-border offering by a non-U.S. issuer). Forthcoming SEC rules will establish whether SEC reporting issuers will be permitted to conduct offerings under Regulation A+ as well as set out the disclosure and filing requirements that will apply to these offerings. At a minimum, non-reporting issuers will have to file audited financial statements with the SEC annually. Depending on the SEC's approach to implementation, Regulation A+ may become an alternative way of conducting a U.S. IPO and/or adding a U.S. tranche to a Canadian public offering.

Private Offering Reforms
The JOBS Act dismantled a longstanding element of the U.S. private placement regime by directing the SEC to remove the prohibitions on general solicitation and general advertising in sales to qualified institutional buyers and other accredited investors. Eliminating these prohibitions will expand companies' opportunities to market private offerings and will reduce concerns about regulatory liability; but depending on the SEC's final rule making, increased due diligence may be required to ensure that all participating investors are eligible. In practice, companies have not been subject to comparable Canadian restrictions on general solicitation or advertising, provided that only bona fide prospectus-exempt sales to eligible investors were completed. However, the Canadian securities regulators have increased their focus on issuers' and dealers' compliance with applicable prospectus exemptions, including the due diligence required to confirm investor eligibility.
One anomaly of the JOBS Act is that there is still a prohibition on directed selling efforts in the United States in the context of cross-border transactions made in reliance on Regulation S. As a result, the practical utility of the relaxed marketing rules may depend on the SEC's providing guidance to eliminate confusion for companies combining a U.S. private placement with a public offering in their home jurisdictions, which is a common offering structure for Canadian companies.
One aspect of the JOBS Act attracting significant attention is the crowd-funding provision for private companies. Unlike the other reforms, crowd-funding is available only to U.S. companies, permitting them to make public offerings of up to US$1 million per 12-month period, generally with a limit of US$100,000 per investor. These offerings will have to be made through a registered broker or neutral online funding portal, and certain investor protection measures will be imposed by the SEC. Unlike securities sold under Regulation A+, crowd-funding securities will be subject to resale restrictions for one year. Public statements from Canadian securities regulators to date suggest that changes, such as crowd-funding, that would liberalize the Canadian exempt-market rules are unlikely if they may be seen to compromise investor protection. On the other hand, the Ontario Securities Commission (OSC) is conducting a broad review of the exempt market, which may involve consideration of the merits of the U.S. reforms and their appropriateness in Canada.

SEC Registration by Private Companies
As a corollary to the other JOBS Act reforms, the legislation includes provisions to facilitate the ability of private companies to remain private. Before the JOBS Act was enacted, a company that had 500 or more record shareholders had to register and report with the SEC. Now, companies may privately sell securities to a much larger group of investors without becoming subject to SEC regulation: the limit has been raised to 2,000 shareholders or 500 shareholders who are not accredited investors; shareholders who receive securities under employee compensation plans or in exempt crowd-funding offerings are excluded from the count. Non-U.S. issuers still have the benefit of the existing exemption from SEC regulation if their securities are beneficially owned by fewer than 300 U.S. residents and are not traded on a U.S. national stock exchange or the OTC bulletin board.

The New Landscape of Securities Regulation
Market practices, as well as deal documentation, will certainly evolve in response to the new landscape of SEC regulation brought about by the JOBS Act. The reforms create new opportunities for companies considering conducting an IPO in the United States, and from a cross-border perspective, the benefits of EGC status are available to non-U.S. companies even if they are already public in their home jurisdictions. Moreover, Canadian companies may take advantage of EGC status in combination with the reduced regulatory burdens under the MJDS. Private offerings will be less regulated, and private companies now have greater freedom to raise capital without becoming subject to SEC regulation. These are all positive developments for companies to consider as they plan their capital-raising activities.
Given the similarities between the Canadian and U.S. marketplaces and the linkages between them, Canada has historically adopted many regulatory principles and initiatives from the United States. In that sense, the JOBS Act reforms will inform the Canadian securities regulators' continuing review of offering practices and the exempt market. The fact that the reduced regulatory burdens under the JOBS Act are available to non-U.S. companies regardless of their home jurisdiction is notable in light of the concerns expressed recently by the OSC about compliance with securities and corporate laws by issuers from emerging markets. Furthermore, last year's proposed changes to the Canadian prospectus marketing rules were incremental in nature, and the exempt-market review was initially focused on narrowing prospectus exemptions and increasing eligibility thresholds, which many commentators believed could have a negative effect on access to capital for Canadian issuers. As the OSC launches a broader review of the exempt market – signalling an increased concern for issuers' access to capital and the diversity of the exempt market in Canada – Canadian market participants will continue to look to the United States for regulatory approaches that strike a balance between capital raising and investor protection objectives.
To discuss these issues, please contact the author(s).

This publication is a general discussion of certain legal and related developments and should not be relied upon as legal advice. If you require legal advice, we would be pleased to discuss the issues in this publication with you, in the context of your particular circumstances.

For permission to republish this or any other publication, contact Janelle Weed.

© 2021 by Torys LLP.
All rights reserved.