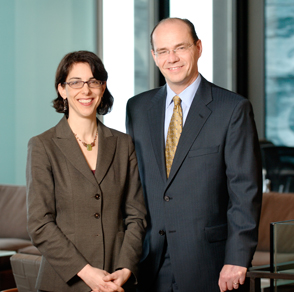 Torys is pleased to announced that Charles Keizer and Valerie Helbronner have joined the firm as partners in our Infrastructure and Energy Practice in Toronto.
As well as being a lawyer, Charles is an economist and is widely known as a leading lawyer in energy regulatory matters, with extensive experience with the Ontario Energy Board.
Valerie has extensive experience in the energy sector, with particular expertise in energy project development and finance. She has frequently represented power and transmission developers.
Torys' Energy and Infrastructure Practice is a core growth area. We are very enthusiastic in welcoming Charles and Valerie.
Media coverage in the Globe and Mail here.